Services
MorganHR is an HR thought-leader with specific focus in Compensation, Organizational Design, Performance Management, Total Rewards, and Leadership Development. Our unique approach of blending both corporate and consulting experience allows our teams to understand your business challenges, to foresee opportunities, and to build a path to success.
Contact Us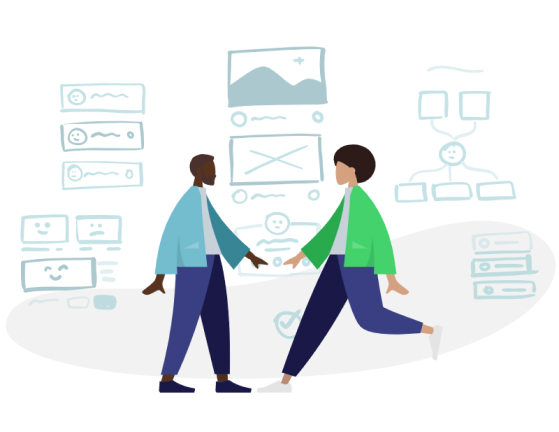 Job Descriptions and Title Alignment
When companies' strategies change, so too should their structure. Too often companies shoehorn new jobs into an existing structure. To complicate things further, titles have been turned into currency. Instead of defining accountability and authority, they have become a bargaining chip. Without a good structure and clarity of accountability and authority, employees find confusion among functions and their roles, decision-making bottlenecks form, and execution slows down. MorganHR uses a keen eye to ensure the structure and title strategy are aligned more towards effectiveness than efficiency. We facilitate the entire process beginning with a sound business orientation. We carry out the requisite job analysis via data collection, questionnaires, and/or interviews. We develop and facilitate the approval of a core title strategy and hierarchical minimum requirements with HR and key stakeholders. We continue with the third phase of documenting all job content with the new core and/or business-facing titles (as appropriate) on the approved job description template. We facilitate the final phase of manager review and approval of the job description and ultimate electronic storage for ease of future reference.
Duration: 6 – 8 Weeks
Together, we will determine the best timing and identify the appropriate and right-sized internal and external resources necessary to conduct the audit.
Deliverables:
Current and desired state interviews with key stakeholders
Documented current state evaluation
Documented title guideline
Minimum requirements guideline
Impact analysis
A documented change management plan
Deployment communications & HR training
Documented, approved, and internally-filed job descriptions
Job Evaluation and Pricing
Salary compression can be a serious problem that eventually causes an organization to lose some of its most talented employees. When salary compression and the policies that enable it are sustained over several years, it can be demoralizing and lead to widespread dissatisfaction. In situations where salary compression causes salary inversion—where newer staff makes more than experienced staff—it could create a pay equity problem if the experienced staff are a protected class.
MorganHR works with companies to analyze the current pay practices and policies, identify the issue areas, and implement the actions necessary to fix the issues now and to keep it from recurring. Implementing and maintaining a structure that is transparent, aligned, and market-based is a great first start!
Duration: 6 – 8 Weeks
Deliverables:
Current and desired state interviews with key stakeholders
Documented current state evaluation
A company-sized job evaluation tool
Company-sized grade or pay level structure
Determination of the company's benchmark jobs
Job-to-Market base pay evaluation*
Grade or pay level assignments for the company's benchmark jobs
Supervisor-to-direct report salary analysis
Impact analysis for stakeholders

At-risk employees
Pay equity and tendency risk

Import file for HRIS data storage
Deployment communications & HR training
*Survey data purchase may be additional and required
Compensation Structure: Grades or Pay Levels
Companies need talented and skilled individuals to build a successful business. If the salary structure gets out of sync with the overall labor market, a company may find itself paying employees too much and needlessly increasing operating costs, or paying employees too little and having difficulty attracting and retaining talent. A salary structure provides a framework for fair and consistent pay policies; it helps monitor and control the implemented pay practices and demonstrate possible pay opportunities to the employees. Implementing good salary structures is critical for any company. MorganHR sets up pay levels to be competitive to foster employee engagement. We help our clients set up minimum and maximum levels within those pay ranges to account for variations in experience and skill levels. We work to determine where clients align within their industry as well as competing industries that may also offer job opportunities for their employees. We help our global clients set up these structures in any geographical area.
Duration: 6 – 8 Weeks
Deliverables:
Analyze business needs, culture, KPI's, external factors, and, if established, compensation philosophy
Create job structure(s)
Evaluate jobs and set salary ranges (market pricing)
Create salary grades or pay levels

Regression
Lead, Match, Lag

Deliver guidelines on how to administer, evaluate, and keep aligned
Successful business leaders anticipate their company's vulnerabilities and align behaviors and actions to fix them in advance of any regulatory or private employee challenge. Preventive pay audits help ensure fairness in pay rates among similarly situated employees, which serves to maintain good workplace morale potentially avoiding employee lawsuits. Such audits enable an organization to assess its susceptibility to a claim of systemic, pattern, or practice discrimination, which may be brought by the EEOC, OFCCP, or private litigant(s) in either an individual or class action context. MorganHR reviews relevant employee demographic and market data to determine risk areas. We identify the competitiveness of jobs and what the external market is demanding. We work with clients to confirm if a job is a growing or dying profession. We review client talent acquisition, job design, and progression-related decisions to ensure that they are not creating issues. At the same time, we pay attention to market changes to help clients with optimizing employee engagement.
Duration: 6 – 8 Weeks
Deliverables:
Interview stakeholders and identify key decision factors
Extract and summarize employee demographic data
Collect job descriptions and pay data for identified at-risk jobs
Identify market and obtain competitive data
Deliver executive report of findings and recommendations
Survey Submission / Participation / Validation
Almost all companies, regardless of size, use as much market data as possible to inform all areas of operations. They do not depend upon hearsay, Internet postings, or anecdotal information to manage their businesses. Analyzing compensation survey results allows business leaders to determine how much to pay compared to the market. If a company pays too low, they run the risk of losing their top talent. If they pay too high they may be hindering the competitiveness of their company and reducing its sustainability. MorganHR brings to the assignment the breadth and depth of survey-related experience acquired from participating in numerous surveys for an array of industries for our broad group of clients. Therefore, our consultants can quickly respond to the client's survey submission needs.
The survey submissions typically start in Winter/Spring and can have specific, aggressive deadlines to meet. If managing the submissions for your compensation surveys is becoming a resource drain, we can help you.
Duration: 2 – 3 Weeks
Deliverables:
Manage the internal data gathering to complete the Domestic Industry Survey-Specific questionnaire
Manage the internal data gathering for detailed, global compensation surveys including employee-based data in specific jobs and for the requisite unique and/or specific reasons
Completed survey-specific submission template
Facilitate questions and issue a response on behalf of the client with a survey vendor
Deliver import file for internal HRIS data storage
Additional Option: Research and recommendation for the purchase of market data

Peer group participation assessment
Scorecard of best-aligned market data to company philosophy
Inclusivity of needed key job information and scope differentiation
Additional Option: Validate relevancy of data returned by submitted job for client use and create market impact/observation summary

Impact analysis of job data submitted versus previous year's data
Significant impact evaluation of returned data points versus current data
Summary of market impact/observations by job family for stakeholder presentation
Executive Compensation Analyses
The board of directors' key role is to create incentives that make it in the CEO's best interest to do what's in the shareholders' best interests. With compensation issues and scenarios being dissected under the public microscope, board members, executives, and advisors are being scrutinized like never before. This increasingly complex environment heightens the need for credible, strategic-thinking, governance-minded compensation experts and, equally critical, the need for a solid process for selecting those experts. MorganHR either directly provides these evaluations for your Compensation Committee, or we can assist management with this information in review and formulation of compensation proposals for recommendation to the Committee.
Advisor independence rules and requirements are satisfied with MorganHR, Inc.'s help to gather, evaluate, and report on our market-based findings for the CEO and other key executive pay levels.
Duration: 2 – 4 Weeks
Deliverables:
Committee/Executive Interviews and/or Meeting Attendance
Proxy research and market data gathering
Total Cash regression
Final Executive Report and Presentation of findings

Collection, organization, and robust analysis of compensation data tailored to provide useful comparisons to the Company's actual executive officers' positions and roles
Documented view on the appropriate compensation for executive officers
Documented observations/views of how the Company's programs compare to those at other peer companies
Documented statement of overall trends in public company executive compensation
Statement of changes of the Company's peer group in terms of the design of compensation arrangements, forms of compensation awards, and allocations of overall compensation into different types of compensation awards (e.g., the allocation of performance-based compensation vs. compensation that is not at risk)
*Disclosure obligations under Item 407(e)(3)(iii) of Regulation S-K supplied, as necessary
Companies today face a dizzying array of compensation challenges. Rebuilding a workforce. Positioning for growth. Dealing with regulations on incentive pay and executive compensation. Paying for performance. And more. A comprehensive compensation strategy can be the foundation for creating an environment that recognizes and rewards employee performance and helps to establish a strong culture of employee engagement. Compensation priorities need to be set in light of executive governance and managerial influence, organizational culture, company KPI's, functional KPI's, fiscal forecasts, and current budgets. Your written and/or inherent philosophy is important to employee engagement. Do you want to pay at the top of your market or somewhere in the middle? Are you okay being considered one of the lowest-paying organizations? MorganHR helps organizations take a practical yet comprehensive review of their compensation program to establish short, mid, and long-term goals.
Duration: 2 – 4 Weeks
Deliverables:
Interviews with key stakeholders and executive leadership
A summary of stakeholder interviews of their top compensation issues
Statement of current industry-specific and competitive trends and pay practices
A preliminary audit of the following:

Compliance with all federal and state laws
Performance management system
Salary structure and range placement
Exempt/non-exempt evaluation
New positions
Adherence to Base, Incentive, and Wealth creation goals
Pay Equity

Recommendation for HR resources and budget
HR leaders realize that conducting an HR audit helps to ensure the company is in compliance and conformance with the law. It will help HR professionals standardize processes, identify risk areas, and tie HR goals to strategic business goals. MorganHR takes a diligent and deliberate approach to conduct the audit. At the conclusion of the audit, we provide our clients with a full report, including recommendations for improving their HR initiatives within the organization. This audit provides the information needed to create their HR strategic plan. The creation or facilitation of the HR plan by us, can be included if requested in the original scope of work.
Deliverables:
Determine Audit Scope and Objectives
Assess Current Practices

Documentation
Personnel Files/Data
Policies
FLSA Classification
Time Records
Audit Questionnaire

Analyze results and Review Areas that need Change/Development
Create Action Plans
Develop Internal Process for Continuous Feedback and Development
Deliver Audit Report and Presentation to Key Stakeholders
Business owners can have a particular difficulty keeping up with labor law regulations related to benefits and overtime pay. The continuous legislation updates and state-by-state differences create confusion and risk for non-compliance. For instance, some challenges include states with higher minimum wage than federal law and municipalities with a "living wage" even higher than the federal and state minimum wage. While the Fair Labor Standards Act (FLSA) requires employers to pay non-exempt employees overtime if they work over 40 hours in a workweek, some states require daily overtime. Even with the government-provided tests, there is a fine line in the determination of which employees are exempt from minimum wage and overtime laws. MorganHR conducts a wage and hour audit to identify issues and help clients correct any violations to ensure they do not occur in the future.
Duration: 2 – 4 Weeks
Deliverables:
Review the classification of currently exempt employees and jobs
Conduct critical evaluation on employees and jobs currently classified as exempt
Validate processes in place to support jobs and employees classified as non-exempt

Recordkeeping: time records, payroll records; collective bargaining agreements, contracts; training wage; posters, notices, and communication
Minimum Wage: state of local law; training wage requirements; deductions; reporting, call-in, on-call; training
Vacation, holidays, leaves, sick: Accurate descriptions; qualification/eligibility; accumulation/vesting; scheduling/work on holiday; conditions; forfeiture of pay; carry over; mandated leave; the level of pay
Overtime: record of hours worked; state or local law; time not worked; scheduling, notice; required overtime; incentive pay; compensatory time off
Leased temporary employees and Independent contractors – overtime; withholding requirements

Conduct analysis on other company practices that may impact employee classification

Benefits and accruals
Payroll processing
Complaint and violation reporting process
Handbook and policies
Training

Final report on status, remedies taken/needed, and other next steps
Many managers assume the most important motivator at work is pay. Yet, studies point to a different factor as the major influence over worker motivation—job design. How a job is designed has a major impact on employee motivation, job satisfaction, commitment to an organization, absenteeism, and turnover. Periodic job audits are recommended for clients experiencing rapid growth and expansion. MorganHR (re)assesses job duties, identifies the jobs' simplest components to set minimum qualifications and training needs. We may identify needs that require further evaluation of compensation levels. Our assessment helps to ensure that our clients' employees are suitably matched to jobs that best utilize their capabilities, strengths, and interests. The result of our job audit also ensures compliance with federal and state laws pertaining to employee and job classifications.
Duration: 2 – 4 Weeks
Deliverables:
Review current job description templates for completeness in terms of position title, function/department, essential job responsibilities, and minimum qualifications
Gather and organize current job descriptions
Update job descriptions with prioritized current essential and marginal job responsibilities

Complete interviews with functional/department managers
In some cases, employee observations, surveys, and/or interviews may be necessary to obtain more accurate information about the duties the employee performs

Coordinate manager recommendations and final approval of appropriate minimum qualifications for any updated job responsibilities
Conduct impact analysis of current employee qualifications to meet the new minimum education or credential requirements
Conduct an evaluation of new job responsibilities and commensurate salary range to respective federal regulations for exempt classification (Fair Labor Standards Act)
Facilitate manager authorization and incumbent review of the amended job duties and updated job descriptions
Deliver file of job-related changes for HR records, employee census data, organizational charts, and other employment information impacted by job description updates
Final report on status, remedies taken/needed, and other next steps
Performance Management Services provide guidance for performance reviews, employee and company goal alignment, and pay-for-performance policies to reduce turnover and increase employee engagement.
Companies have many challenges and need to orient employee behavior to deliver results. Often, the training needs are identified but leaders aren't sure how large it is or what approach to take. MorganHR helps clients define the priorities and determine which type of learner activity will further their business objectives. In partnership with premiere learning and development agencies, we work to provide the best comprehensive employee development program to attract and retain top talent. We are not partial to any one agency, and clients rest easy knowing that their best interests are our top priority. In addition, we have several training programs available that we have developed for our own teams. We are happy to customize these programs just for you. Below is a sample of currently available Supervisor and Employee training programs we can conduct on site or at our office.
Self-Awareness

Values
Finding Your Strengths
Myers Briggs

Team Effectiveness

Power of Trust
Dare to Discuss

Projects with Purpose

Successful Project Debriefs

Leading Others
Situational Leadership
Facilitating Healthy Meetings
Non-Harassment Workplace
Preventing Sexual Harassment
New Supervisor Leadership Series
Perfomance Management and Evaluation
Companies want to ensure employee and company performance metrics are aligned to the root causes of financial performance, tie to customer satisfaction, and are easy to monitor and control. MorganHR's process helps leaders develop performance scorecards and dashboards tied to their strategic plans. We are dedicated to helping organizations integrate best-practice performance management processes that fit their culture and workforce.
Duration: 2 – 4 Weeks
Deliverables:
Evaluate current Performance Management process, as well as competencies identified in the available Job Descriptions
Develop Performance Management Framework including: Rating Scale, etc.
Define stages of the performance appraisal process with identified ownership and timelines
Facilitate discussions about the methods to link the performance to the company, functional group, and individual
Define process to form, communicate, and monitor performance indicators through organization
Define individual role-specific performance indicators, measurement requirements and Guidelines
Align Cultures and behaviors to the organizational core values
Align Performance measurement to vision and strategy
Provide a linkage between the newly developed performance system with the current incentive bonus payment practice
Review job descriptions and provide Behavioral Competency Dictionary
Provide training to all managers on the new system
Deep Dive Brainstorming Session
Business leaders want to simply get their work done.  This process will develop a common understanding of the project to date: its purpose, objectives, goals, interdependencies, and history (decisions already made, work completed to date).
Its purpose is to create a framework for effective project management.  In partnership with your team, MorganHR works to attract capture your needs, document activities to support the effort, and deliver a summary to put ideas into play.
Duration: 1/2 day up to 1 full day
Our deliverables include:
Host a deep dive brainstorming conversation with the project team to capture all past efforts and current needs.
Create a mindmap or summary reflecting a set of prioritized functional and non-functional project requirements
Identify associated business rules, assumptions, constraints, and risks
A list of required actions and tasks
Capture and summarize supporting materials for the team's ongoing reference
Identify key internal and external stakeholders
Summarize and document key decisions and topics discussed
Process Consistency and Improvement
Many companies rely on their hiring managers to devise their own interviews and simple tests for evaluating the job candidates to fill open positions. As a Quality Manager understands that you cannot guarantee quality without a standard procedure in place to ensure consistency of the process. Inconsistent processes lead to inconsistent results. A standardized hiring process has an added benefit of being legal defensible. An inconsistent process of applying criteria can be a breeding ground for discriminatory hiring practices and can create the perception of favoritism or disparate treatment. MorganHR helps clients define the goals or standards of our their hiring process, establishes effective decision making criteria, ensures that recruiters and hiring managers use the same reference points when making decisions, and sets a course for continuous improvement.
Duration: 2 – 3 Weeks
Deliverables:
Define the scope of the process, the criteria to measure success by, and agree upon the deliverables
Review the current recruitment process and identify and collect data from sourcing, interviewing, and making final decisions
Identify improvements to the process and necessary changes to sustain the improvements
Verify that the improvements will achieve the goals and optimize recruitment, then prioritize and plan the improvements
Execute the plan and implement the changes; gather feedback and review
Organization Design and Manpower Planning
Great organizations need great people to reach their strategic goals. When employees continue to report being short-handed and mention that certain tasks are not being done, it can point to the need for new positions. A little bit of manpower planning can go a long way towards keeping one's sanity. MorganHR helps clients put the right number of people and the right kind of people at the right place, the right time, and doing the right things for which they are suited for the achievement of the organization's goals.
Duration: 4 – 6 Weeks
Deliverables:
Strategy assessment
Hosted focus group discussions

Identify the current condition of each working unit's workload (Underload, Target, Overload)
Preliminary thoughts/solutions to problems related to business process or organization structure

Size / Expansion
Process improvement
Business targets

Gap and quantitative analysis

Job groups: 2% SVP, 5% VP, 8% SMG, 15% MGR, 25% SPV; 45% Other
Employee demographics by group, function, and location
Turnover by demographic
Employee career opportunity

Gap closing stategy
Project Management Services
Business leaders know that project management is an indispensable function for business and is used as a means of achieving strategic objectives. Projects are expensive, and it is crucial that their vision is fully realized in the end result. They also appreciate using third-party project management teams as an extension of their internal resources when demands fluctuate. Doing so adds tremendous value to their project and saves team time and resources. MorganHR powers projects with our Auxin Group project consultants. Our project teams are involved throughout all project phases and, with our structured working methods, we steer complex projects in the right direction. We have expertise across many business process domains, and we provide the tools and techniques of practical project management to help our clients finish on time and within budget. Our aim is to help our clients realize that when project management is done right, it is fun!
Duration: Varies by project
Deliverables:
Efficiently planned and scaled project scope, schedule, budget, and risks before you start
Manage stakeholder buy-in and senior management support at the beginning of the project and maintain it throughout
Document work breakdown structure (WBS), and guidance as to when to break it down further
Maximize scope, schedule, cost, and risk performance
Manage the scheduled critical path to focus on most important items without getting bogged down in the weeds
Manage a controlled budget and its most important drivers to obtain the best cost performance possible
Facilitate constructive communications with sponsor and stakeholders about project progress, and obtain their assistance when needed
Enable clear accountability tracking with the use of our software tool, Wrike, to support the project management life-cycle
Request for Information / Proposal Management Service
Request for Information / Proposal Management Service
When funding is available for major initiatives or business goals, companies invest the resources to develop, write, and issue an RFP. The RFP process is thorough and time-consuming. It is especially time consuming when looking for the best way to obtain a product or service that doesn't currently exist. MorganHR powers this process with our Auxin Group project consultants. Our team of consultants develops and manages the RFI and RFP processes to ensure a standardized, complete, and cost-effective sourcing of technology and services. Our packaged RFI/P Management Service can be designed as a one-time project or as a retained service.
Duration: Varies
Deliverables:
Project Plan

Interview stakeholders
Create Statement of Objectives
RFI/P development (Document)
Create short list of good options
Vendor Invitation Recommendations

Manage RFI/P Distribution

Non-Disclosure Agreements
Questions, Considerations, and Answers
Response deadlines

Evaluate and Assess Options

Check References / Key Information Validation / Conflict Checks
Vendor Presentations (Content/Scheduling)
Vendor Testing (Scheduling/Scoping)
Detailed Evaluation

Vendor Selection

Decision-making score and rating matrix
Communications (Selectee and Non-Selectees)
Development/Support of Vendor Selectee Initial Statement of Work

Stakeholder Presentation: Analysis of RFI/P Process and Results
OPTIONAL:
Develop RFI/P Process Guide and FAQ
Monitor Selected Vendor Compliance with RFI/P Process

Initial Kickoff Meeting
Initial Project Meetings (90 Days)

Internal Requirements, Industry Developments, and Best Practices Update
Rapid Response Updates (On Call Discussions)
Virtual and Onsite Meeting Facilitation
Business leaders spend an average of 21 hours a month together in team meetings. A very real constraint on the financial performance of most companies is management's capacity to reach good decisions quickly. Both quality and pace are important. MorganHR powers these meetings with Auxin Group consultants. Auxin Group designs and runs virtual and on-site meetings that keep people engaged and achieve results. We help you properly prepare for a successful session and avoid common pitfalls to group dysfunction. With our facilitators, we help pull out ideas from multiple perspectives and maintain energy and focus within the group. Your time – and your participants' time – is too important to waste on meetings and other group sessions that fail to meet objectives and drive intended results.
Our approach:
Collect topics, collate requisite materials, and create a "realistic" agenda
Distribute key materials and standardized agenda on a scheduled timeline
Keep people engaged and actively participating
Balance participation with diplomacy
Stay focused and on time
Maintain momentum and follow through
If needed, we provide the right technology to maximize engagement
Record meeting minutes and action items
New Manager and Team Leader Assimilation
Managers are hired into or assigned to new teams every single day. It is essential to build rapport and trust quickly for the team to realize its potential. Helping managers and their direct reports adjust to the new leader is paramount. MorganHR's New Manager Assimilation Process helps our clients provide direct reports with the opportunity to "get to know" their new manager in a very short period of time. Powered by our Auxin Group consultants, we help you build the basis for a longer-term working relationship between the manager and their team of direct reports. Clients find that our program helps to lay the foundation, very early on, for open communications, work planning, and problem solving between the manager and their direct reports. Appropriate timing for this is normally 1-4 weeks after the manager has joined the organization.
Our approach includes 4 segments totaling approximately 8 hours. It can be conducted all in one day or broken up over two days in various ways.
CORE PROGRAM OUTLINE
3-hour Team Input session

Explain the purpose of the New Manager Assimilation process and how it works
Facilitator led discussion to trust building questions
Summarized Team Responses

New Manager Review of Team Responses during a 2-hour meeting
Blended New Manager and Team Meeting during 3-hour meeting

Present data and seek to clarify
New Manager responds and clarifies style
Facilitated Open, Action Planning Discussion
OPTIONAL FOLLOW UP PHASE (6 months later)
Facilitator meets with the new manager's direct reports to gather feedback to identify key attributes that are working well as well as those that need to adjust and/or pivot
The agenda for this meeting is typically:

Review discussion from original meeting and discuss what has happened since then
Through group discussion, develop three lists of information about the new manager's style of management
Summarized team responses

New Manager Review of Team Responses during a 2-hour meeting
New Manager and Team Meeting during 3-hour meeting

Present data and seek to clarify
New manager explains his/her actions to be taken as a result of the information provided
New manager presents the actions needed from direct reports
Follow-up actions and dates can be agreed to, as appropriate
Communications and Presentations
Communications and Presentations Services
A survey of over 1,000 employees across multiple industries found that, on average, people spend 20 hours a month on PowerPoint. That's almost three entire work days that could have been spent working on other key responsibilities. The written word and PowerPoint presentations are vital tools for corporate communications. MorganHR helps you develop and execute key messaging to drive awareness, ensure understanding, and ignite desired action. Your presentation needs to make an impact and we can make it happen! We can help you create a stimulating presentation using your own corporate template yet we add attention-grabbing images, high-quality 3D graphics or even animations to highlight specific content…the sky's the limit. If needed, we also provide content and visual development from scratch. We also help you structure a delivery schedule to ensure the cadence of information inspires the right dialogue and drives the desired behaviors.
Process Documentation Services
Companies have repeatable processes fundamental to their successful operation, thus process documentation serves as a crucial guide for employees and managers to reference. Leaders know that to maximize time, repetitive processes need to be documented. Once documented, effective decisions can happen to identify if someone else should do them – with technology or other lower cost resources. In addition, turnover costs are reduced when tasks have been documented and refined over time. Most obviously, procedures are easy to follow and are illustrated with screenshots, videos, and checkboxes to ensure no steps are missed. MorganHR outlines the steps necessary to complete a task or process. We document the process to understand "how" implementation occurs and "what" the process impacts. We add value to our client's business by providing well-documented Standard Operating Procedures (SOP) to help identify efficiencies and improvement opportunities.
Company / Business Research
MorganHR understands that you want to be competitive and hence you will need data about industrial updates, competitors, market reports, financial / annual reports, and a lot more. Our analysts will help you stay ahead with competitor analysis & benchmarking comprising of Consumer buying behavior, customer research & analysis, digital marketing laws, macro environment analysis, partner analysis, SWOT analysis etc.
Professional and Vendor Relations
Irrespective of your profession as a Doctor, Plumber, Carpenter, Painter, Legal, Academic professionals, we will research the information crucial to your profession, and in the format that you need.
When you want details about Statutes, Laws, Journals, Magazines, Thesis, Technical White Papers and News – we are there to assist you.
Schedule time to speak with
our HR experts
To speak with MorganHR now, call 847-719-9060
"*" indicates required fields